From the desk of: Emma Deangela
Date: 30 Jun 2012

RE: Affiliate Program Invitation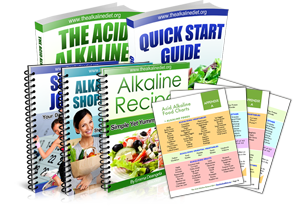 Welcome to the affiliate page for The Acid Alkaline Balance Diet, which is a weight loss and health program. Our health and weight loss program is aimed to help our customers to lose weight naturally and achieve a healthier life.
Many of our customers have benefitted tremendously from our program and you can help to spread the word and make a generous commission from our program.

Imagine making 75% commissions on our award winning Acid Alkaline Balance Diet program. Now with backend payouts to affiliates too! You can stand to earn up to $56 in commissions per sale. You will get your 75% commissions on the frontend and OTO 1 & 50% commissions on the OTO 2!

Frontend Product (Acid Alkaline Balance Diet Program) - $39.97

OTO 1(Alkaline Gourmet Package) - $29.97

OTO 2 (Alkaline Nutrition Planner & Membership) - $19.97/month

The exact offer layout and price points were made so to maximize conversions and profits for you. Furthermore, we believe that you would be offering great information and value to your subscribers.
From the start of 26th July 2012, we are running a August Bonus Contest Cash Prizes for all our affiliates! To take part in this contest, follow the rules below!
1. Sign up to our affiliate newsletter list on this page to qualify.

2. Only frontend sales are considered, OTO sales are not. Only full payment of $39.97 is counted - $4.97 trial without the subsequent $35 charge is not counted as one sale.

3. Contest begins on the 26th July, 12am EST and ends on the last day of August 2012, 31st August, 12mn EST. All prizes will be paid 60 days from the competition end to take into account any refunds that may come in. Prizes will be paid to paypal or by wire transfer if requested.
4. To be clear, each affiliate is qualified for just 1 cash prize. If you hit 300 sales, your bonus cash prize is $2000 and not the total prize money of ($40 + $80 + $200 + $450 + $900 + $1500).
5. We reserve the right to amend these Terms & Conditions from time to time without notice and at our discretion.
Total # of Sales In A
Single, Same Month

GUARANTEED BONUS
CASH PRIZE

300 sales
$1500
200 sales
$900
100 sales
$450
50 sales
$200
20 sales
$80
10 sales
$40
* This bonus offer has been created by the applicable Vendor and not by ClickBank. Accordingly, ClickBank is not responsible for any information contained in the offer, including, but not limited to, any product information, promotions, incentives, expected returns or other information contained herein. In addition, ClickBank is not responsible for any links to third party websites in conjunction with this offer. Such links do not imply any endorsement by ClickBank of such websites or the content, products or services available from such websites. By clicking on or accessing a third party website listed, you acknowledge sole responsibility for and assume all risk arising from your use of any such websites.
As you can see, there's something for everybody! So start sending those emails out and grab your extra cash prize!
Make sure you register your details above to gain access to all the affiliate promo materials straight away...
If you have any questions, please feel free to contact us atand we'll get back to you straight away.
We look forward to working with you!
To A Great Health,


Emma Deangela
Author of The Acid Alkaline Balance Diet Program
Contact us: support [at] thealkalinediet.org
---
Copyright © 2009 All Rights Reserved | Contact Us | Privacy | Terms Of Uses | Disclaimer
The statements contain herein have not been reviewed by the United States Food and Drug Administration (FDA). All information contained herein does not propose to treat, alleviate or prevent any diseases. The contents herein are not presented by a medical practitioner, and that any health care arrangement should be made under the guidance and supervision of your own medical practitioner. The contents herein are only for educational purposes and do not replace medical advices from a practicing medical practitioner or physician.