Posted on 14. Feb, 2012 by Lora in Alkaline Diet Tips, Blog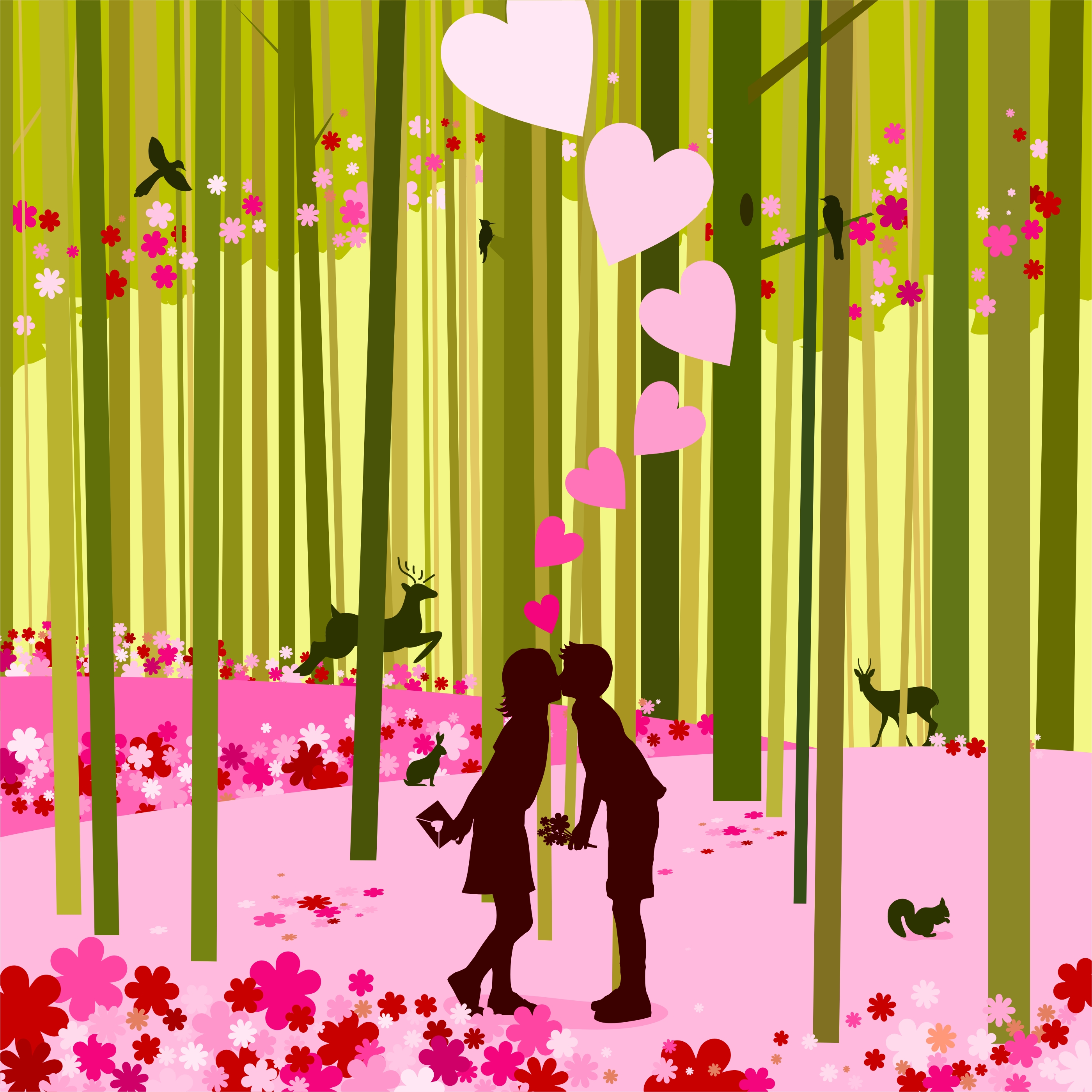 It's happy hearts' day and ladies couldn't help having their heart all a-flutter over the excitement of what their sweethearts have prepared for them.
Valentine's day is simply relishing on the fact that you have somebody to laugh with, to cry with, share your thoughts with, dream with, and enjoy life with. It's a time to take a pause from the hurly-burly of life and try to make sense of what the hustle is really all about. It's a time to relax and just chill out with your most favorite person in the world.
Celebrating Valentine's day need not be extravagant for your girl to swoon over you all over again. Fact is, every girl just needs to feel they are special and thought of regardless of the method and style. A dinner at an expensive restaurant is not bad. It will give your sweetheart the chance to doll up and flaunt the fact that the object of her affection is taking extra care to make her feel special on Valentine's day.
However, us girls (who does not care for frills) would also kill to have our sweethearts cook for us, prepare a dinner for two on the rooftop of his flat, surrounded by flowers, with the stars winking and smiling approvingly at us. I wouldn't say 'no' to candles and a sparkling red grape juice either. So like the movies, I know. What you might be able to cook up may not be exactly like the movies but my point is, any guy can make Valentine's special for his girl in any other way…without giving way to unhealthy foods. It's not so much about the theatrical effects. It's more of who you chose to spend Valentine's day with and what little ways you do to make it memorable for both of you. The more important thing is your thoughtfulness.
There are a lot of advantages of simply whipping up something for your girl.
Firstly, you don't have to sweat trying to make reservations on that overly expensive restaurant a year ahead just to make sure you'd have a table available.
Secondly, you'll be able to control the ambiance of your dating place. You can play the music tracks you both want.
Thirdly, you don't have to look over your shoulder over other tables and see if what you've ordered is at par with excellence.
The good thing about cooking for your girl is that you can couple the great, memorable moments with equally great healthy alkaline food.
Here are a few tips to consider for your menu this Valentine's day –
Use heart-friendly fats
The good thing about salad is that you get to pour in as much of healthy olive oil as you like. Frying stuffs with olive oil is also a healthy alternative.
Give love with whole-grains
Go for whole-wheat pasta when you're considering for a pasta main dish. A whole-wheat bread would be perfect to wipe the sauce round the plate before munching on it and complete the meal.
Fruit desserts are equally sweet
Of course, any special meal is not a meal without a dessert. Skip the fattening cakes and pastries. Fruits would be as sweet, literally and figuratively speaking, without the guilt afterward. If it were up to me, palm dates would be equally nice, if not exotically attractive to the palate. Trying a never-been tasted fruit like the tropical durian would be quite an added excitement to this special day. I heard some use durian as an aphrodisiac too. Hmm…
Less with the sodium
Don't go too dependent on salt to season your recipes. Salt increases the risk of developing a high blood pressure. You can spike your recipe up by adding spices and herbs instead. They make the recipe more interesting too. It also goes without saying that you should opt for fresh food items. Canned or preserved foods usually use salt as preservatives. It's therefore very unhealthy.
Chocolates?
If you are buying chocolates, you might want to choose darker chocolates which have less sugar and milk. You can also consider other healthier alternatives like Macadamia nuts, or a variety of nuts and seeds for him or her.
To cap the night off, and the one thing a girl can't have too much for a perfect Valentine date recipe, is a good company and good humor. Happy heart's day everyone.