Posted on 20. Jul, 2010 by Staff Writer Candy Del Carmen in Blog, Cleansing & Detox
The famous celebrity couple, Demi Moore and Ashton Kutcher have come out to tweet and share to the world their new regimen, a ten day master cleanse diet. In fact, even Beyonce Knowles has done this master cleanse diet to maintain her figure for her dream role in Dreamgirls, as she announced it on her appearance at Oprah Winfrey show. For the benefits of the readers, before we take a sneak preview on how the couple is taking the challenge so far, have a brief background of what is master cleansing diet can do to our body.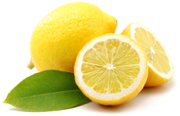 What is Master Cleanse Diet?
Master cleanse diet/lemon diet/maple syrup diet is popularized in 1941 by Stanley Burroughs, an alternative medicine performer. It is a detoxification weight loss program which claims to remove harmful toxins and can cure ulcer.
The proponents of this cleansing diet also claims that it can lessen the cravings linked with coffee, tea, hot drinks, alcohol, drugs, and tobacco.
You have to start with 6-12 glasses of the concoction of water, lemon juice, maple syrup, and cayenne pepper throughout the day for seven to ten days. Take note that no solid foods are allowed during the ten days of master cleanse diet. This will also require you to drink quart of salt water and laxative mixtures at night to draw fluids into your intestines and to flush out excessive water.
For more information about the cleanse, visit Master Cleanse for the recipe and more support to complete the 10 days Master Cleanse.
Updates on Demi Moore and Ashton Kutcher Master Cleanse Diet
Now that we have a strong background of this master cleanse diet, for the avid fans and followers of the lovely couple, they started last July 10, 2010. Let us take a look on how Demi Moore and Ashton Kutcher have been doing so far.
On day 1 (July 10, 2010), they stopped eating solid food to follow a detox diet. It was hard on the first day because their body has to adjust to liquid diet. What they are just consuming is the concoction of water, lemon, cayenne pepper, and maple syrup. Imagine how hard this challenge for the couple. During the nine hours of diet, Kutcher was already complaining that he wanted a steak, beer, and blow-pop. This was revealed by Moore on her twit to a friend.
On day 2 ( July 11, 2010), Moore claimed that it was better than the first day.  She tweeted that they were going off to hike with her hubby and their puppy, Bama. Moore reiterated that their ultimate goal is not to diet but for their health. Meaning to say, their aim is to be healthy in detoxification though cleansing the unwanted toxins of their body. She promised her followers that she will update if they can still make it on the fourth day. Hmmm… What do you think?   Can they still make it for the remaining 8 days? Let us see.
Up to date, on Moore's official twitter account, she has not yet updated her followers. As for Kutcher, he seemed having a good time for he twitted, just recently, that he was just back on earth after completing a Freefall Sky Dive. Well, let us give the couple a break for the mean time. For the followers, you may check this link for further updates, http://twitter.com/mrskutcher for Demi Moore's twitter account and http://twitter.com/APLUSK for Ashton Kutcher's account. Let us all hope that after the ten day challenge they can succeed on their attempt to gain their total wellness.