Posted on 18. Jan, 2010 by George Tee in Blog
Thanks Emma for letting me post this entry. My girlfriend and I decided to go back to our healthy dine out place which only have very Delicious organic food. I had bold the word "delicious" because it is the best food ever. It's even tastier than most of the expensive food available. And the best thing is it is organic and healthy. On top of that, the price is around the price of an average Macdonald meal.
Here's a photo of one of the stuffs we ordered.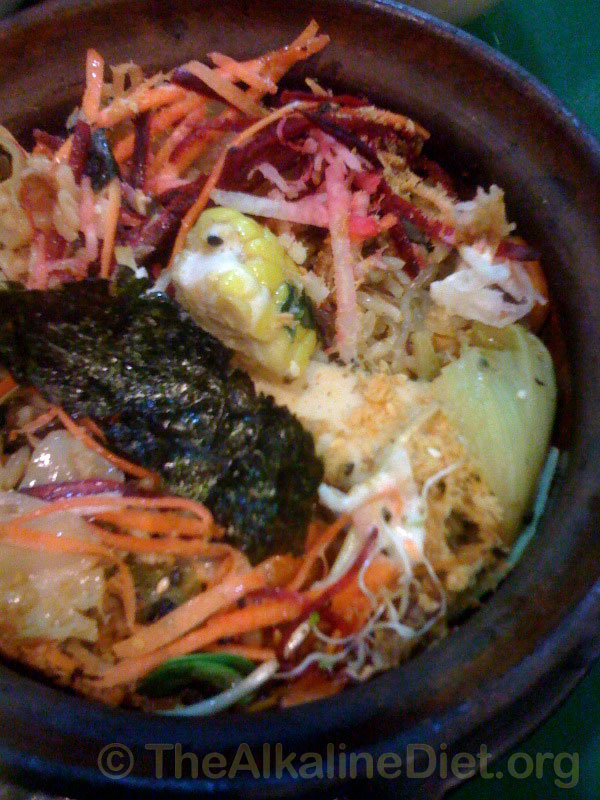 Organic 8 Treasures Claypot Rice:
Nice name isn't it? I'm not 100% sure I've remembered correctly but it should not be too far off.
This dish is 100% organic and some of the vegetables are raw, like tulip, carrots and beets.
There are also delicious sweet chestnuts, sea weed, cabbage, corn and sprouts.
The beets, carrots and tulips make the whole thing naturally sweet and crunchy.
And cooking it in a claypot brings out the whole fragrant smell of the brown rice. Random here – My mum used to love to cook in a claypot and it can really taste and smell very good by cooking in a claypot.
And they also added this spice called the "Star Anise". This is a very common spices over in Asia. From a search from wikipedia, it first originates from China and Vietnam. A lot of the bakeries are now using Star Anise for baking of cakes. When used in food, it gives a sweet smelling flavor. Do use it sparingly as using too much will overpower the food (My mum used it too and I can tell you that it does not taste good when you put too much).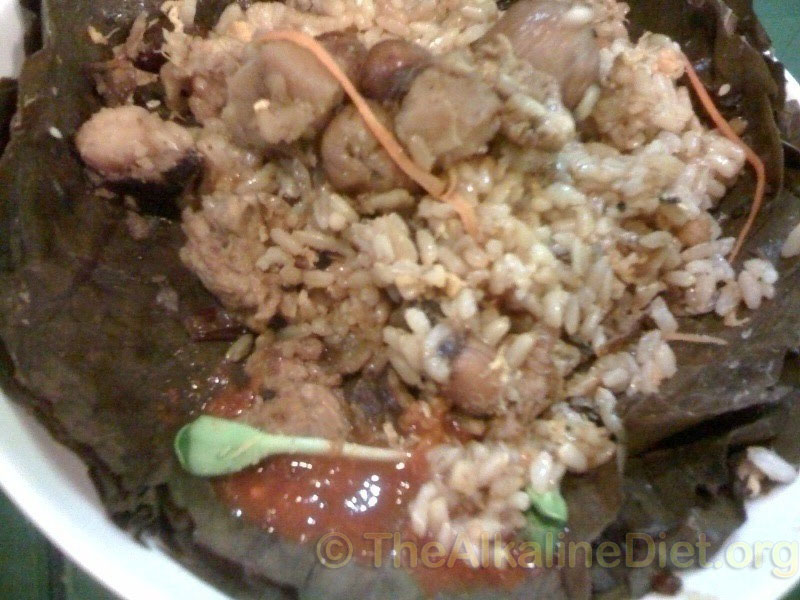 Lotus Leaf Rice:
This is a very famous Chinese dish that makes use of lotus leaf. I think this organic health restaurant replicate it into the organic way quite well because it makes use of all the organic ingredients and even taste better than most of the lotus leaf rice elsewhere.
The only bad thing I would say is it does not have too much vegetables which isn't alkaline. Nevertheless, you still can see a sprout there (we have forgotten to take the photo before we ate!)
So what do you think of these foods?
After looking at these photos again, I have the urge of going back to eat again. Hopefully they could teach a dish or 2 so that I can share here with you guys.