Posted on 08. Feb, 2011 by admin in Alkaline Diet Tips, Blog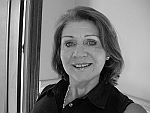 We have just conducted a wonderful interview with Suzanne Le Quesne on her perspective of the Alkaline Diet. Before you listen to the interview, just a little introduction about Suzanne, she is a clinical nutritionist from Spain for 18 years and international author of "The pH Balance Diet: Restore your Acid-Alkaline Levels to Eliminate Toxins and Lose Weight".
Here are some of the interesting snippets of the interview and we are sure that you will love this interview tremendously:


Delicious and yummy Spanish alkaline recipes that will boost your energy and keep you healthy!

How to get started on planning for an alkaline meal?
What kind of alkaline food can a mother provide for her baby?
How do you test for your body's pH level? Which is more accurate – Urine or saliva?
And many more…
This is 30 minute interview so prepare some alkaline veggies juice with some nuts and seeds, and enjoy the interview below! Just click on the play button and  If you love this interview, you can click here to subscribe to Suzanne Le Quesne's free weekly newsletter.
Podcast: Play in new window | Download